Chem-Dry of New Port Richey is proud to serve the New Port Richey, FL area with our professional carpet cleaning services. From our hardworking professional technicians to our revolutionary cleaning processes, we are prepared to understand your specific needs and provide you with a deeper, longer-lasting clean and a healthier home. We are proud of the services we provide and of the continual satisfaction of our New Port Richey customers.
What Makes Chem-Dry Different
Most of the carpet cleaners that you will find in the New Port Richey area are going to use traditional steam cleaning techniques to clean your home which do an okay job. However, there are a few disadvantages that they choose to not tell you about. Typical steam cleaning services use an excessive amount of water, which results in a much longer dry time. The large amount of water can also lead to mold and mildew growth at the base of your carpets. In addition, most of the soaps used by other carpet cleaners leave behind a dirt-attracting residue that will dirty your carpets faster than ever. Chem-Dry of New Port Richey, however, uses a proprietary cleaning process called Hot Carbonating Extraction that provides you with a deeper, longer-lasting, healthier carpet cleaning experience. Chem-Dry of New Port Richey's process uses about 80% less water than steam cleaners and gets better results. Using a natural, green-certified carbonated cleaning solution that's heated to over 200 degrees, millions of tiny bubbles penetrate to the base of your carpets to lift dirt, grime, dust and other allergens to the surface. Then our powerful extraction equipment removes these unhealthy elements along with the majority of the water. So your carpets are dry in 1-2 hours with Chem-Dry of New Port Richey, compared to 1-2 days with most steam cleaners!
The Greener Way
Chem-Dry of New Port Richey's signature cleaning solution, The Natural®, is a cleaning mixture that, through the power of carbonation, lifts dirt and grime to the surface where it is whisked away, The Natural is green-certified, safe and non-toxic so it's ideal for homes with kids and pets. All of the ingredients in The Natural® are also on the FDA's G.R.A.S. (Generally Recognized as Safe) list and are safe for your carpets, your home and your family. The Natural does not contain any soaps or harsh chemicals that could damage your carpets.
We know you have a choice when it comes to carpet cleaners near your New Port Richey home. We promise to treat your home, your family and your pets with the courtesy and care you deserve. Our friendly, professionally-trained technicians take pride in delivering  superior carpet cleanings that will meet your needs and exceed your expectations. Chem-Dry of New Port Richey hopes that you become a long-time client for years to come.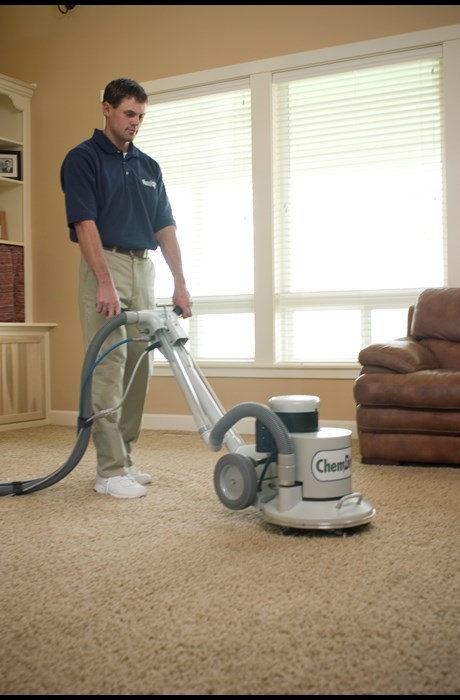 Beyond Just Carpets
Is carpet cleaning not something you need right now? Chem-Dry of New Port Richey offers a variety of other professional services that are dedicated towards helping your home become and remain a healthy environment. Our professional technicians are specially trained in their services and will provide an outstanding job in any service you are in need of. Click below to learn more about the other services Chem-Dry of New Port Richey has available to our New Port Richey customers!